I can't help but muse occasionally (all the time) on how I'm going to decorate the odd room (all the rooms) in my new London house. "Just remember, it's not just your home – you have to let your husband and kids have a say," my mum said to me today. Obviously this is total rubbish. The other Pink House Dwellers just need to think my ideas are their ideas…
Which brings me to my latest idea for a décor scheme, inspired by the lust-worthy décor at La Redoute...Oh and by the way, if you think La Redoute's Parisian chic is confined to clothes you couldn't be more wrong – their interiors range is not only extensive, on trend and PROPERLY fabulous, but it's also very affordable. If you haven't had a browse I seriously recommend it (click HERE to go straight to their Homes section). I know I know; I'm a massive enabler…
Soooo, you know Millennial Pink, right? That sort of pale, salmon-y pink the world's been going mad for? Well, I'll admit I'm rather a fan too. And I'm especially keen when said hue forms a background for plant life, as seen here at Pietro Nolita, uber-cool Manhattan restaurant and purveyors of my favourite sweary t-shirt.
But all good trends must come to an end, and it's starting to be said that Millennial Pink is SO last century. However, pink lovers like me aren't simply going to say, "oh OK then, we'll just move onto yellow".
So what's the natural progression from plants on pink? Presenting my new décor obsession: Cactus on Copper!
OK, so that's perhaps a little too prescriptive; I'm actually referring to both copper AND brass in this trend, and to all types of plants, not just cactuses. But that just doesn't sound as catchy... And my point is - as La Redoute already knows - that copper is an excellent rosy-metallic spin on Millennial Pink, and, along with brass, makes a gorgeous partner for green plants (a trend that's still gathering pace – hooray!). Plus, copper and brass are also very good friends with other elements of the natural world, most obviously, wood and marble. So it's no surprise that Pinterest recently revealed that copper was an increasingly popular element in pinnable home décor.
So how to take copper and work it naturally into your own home? I've been in cahoots with La Redoute, who have sent me some beautiful items to help me style up some vignettes in The Pink House, demonstrating how well copper and brass work with plants and other natural materials, including marble, wool and wood. Credits in the picture captions...
If that's whet your appetite for more rose-tinted metallic loveliness, here are 3 more of my fave picks from La Redoute's extensive range: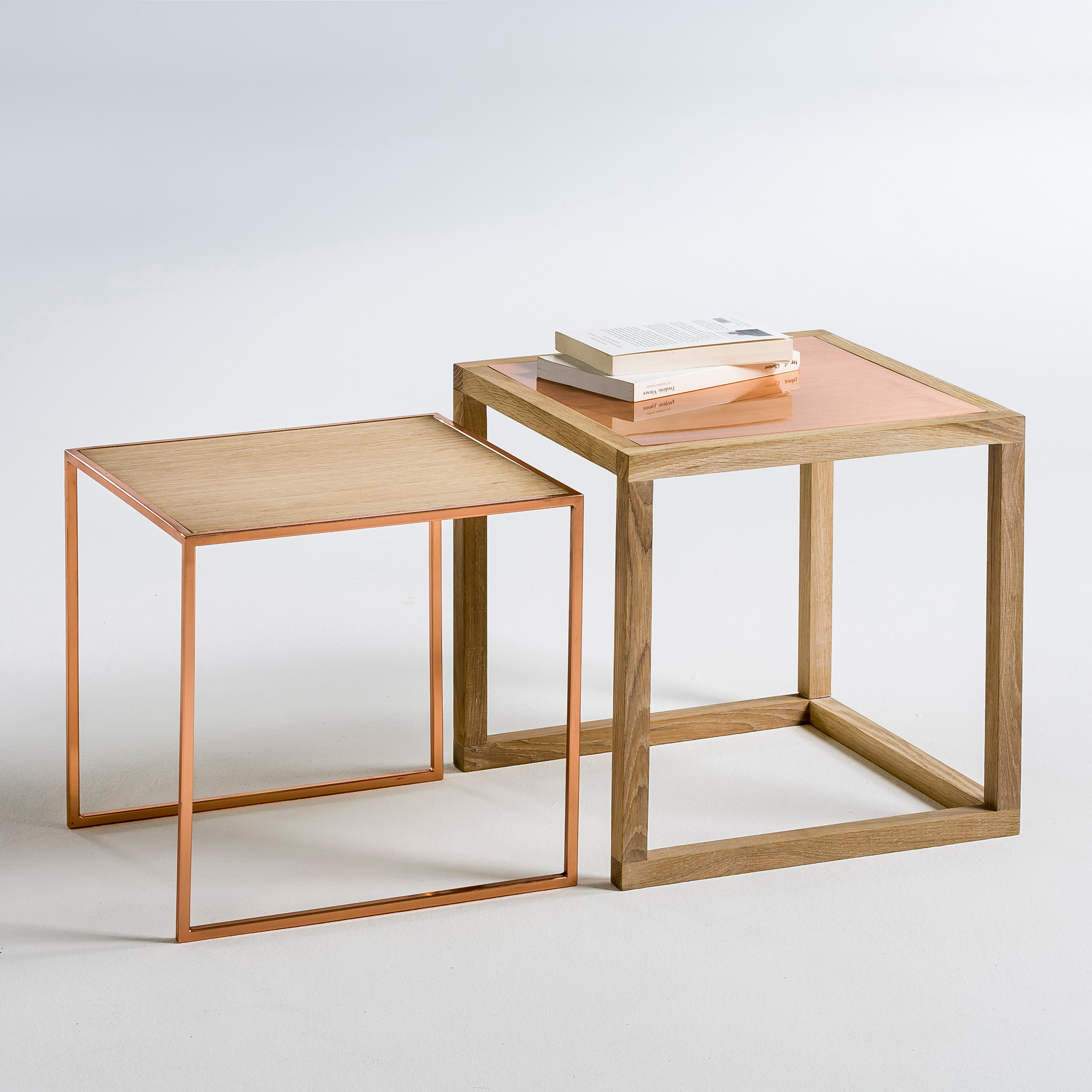 This vintage-inspired nest of two copper-and-oak tables is super versatile, plus they look like they should cost twice as much as they do. I predict a sell out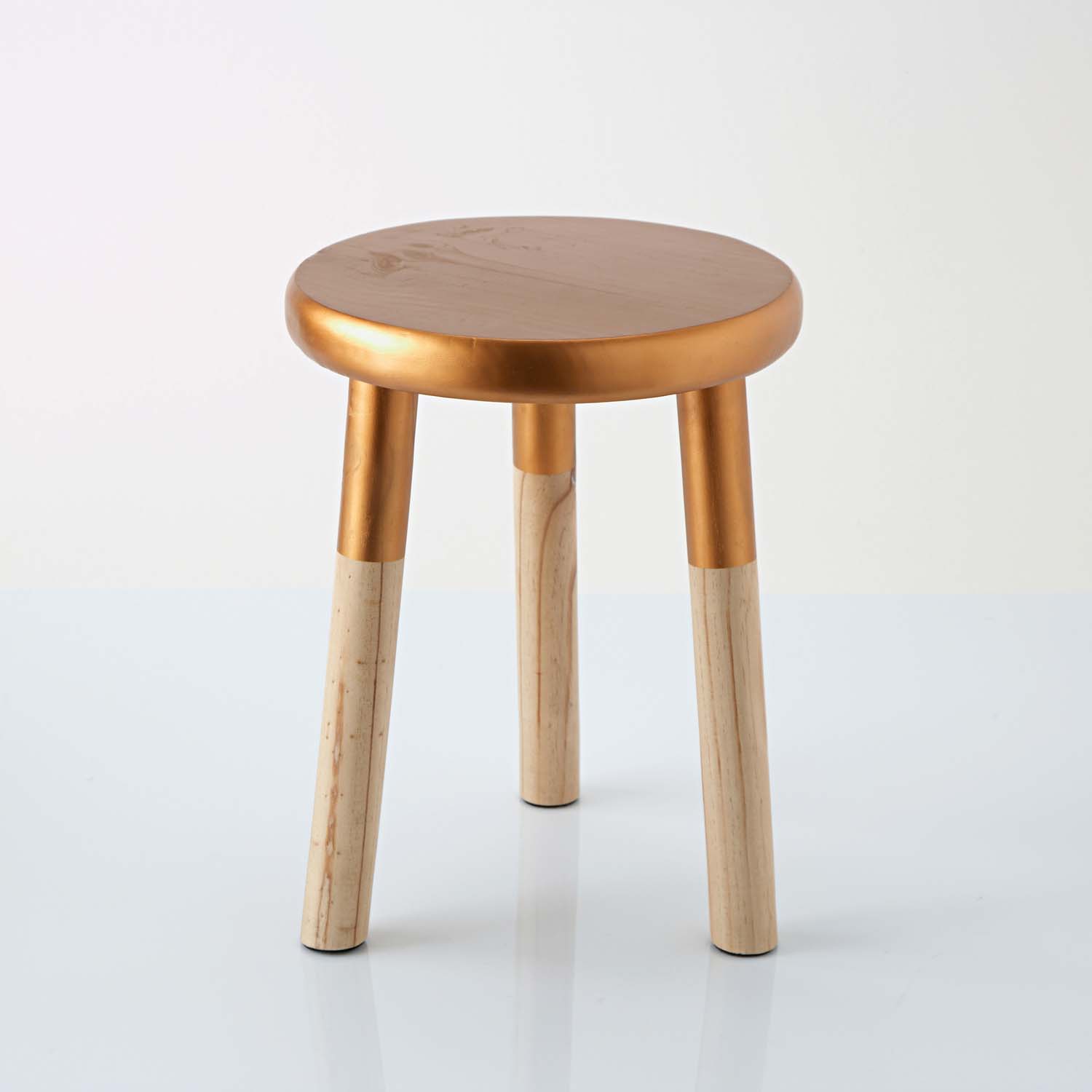 This stool proves my point that copper and natural wood look just peachy together. This would be adorable beside a dressing table, or could work as a pretty hostess table beside your sofa
Too pretty to fill with rubbish, this copper receptacle would be perfect as a 'letters to be posted' out-tray in a home study, or filled with books beside your bed
This post was sponsored by La Redoute, but as always, all opinions are my own. If you're a brand looking to work with The Pink House, please contact me on emily@pinkhouse.co.uk